HI THERE!
We're Highlight Link and We Know You're Awesome!
BUT...
It's So Freaking Hard to Find One Single Place to Show People How Awesome You Are...
---
Your social media is great for showing off what you're up to - but terrible for letting people know who you are.
Your company's site might show off some products, but they're not showing off you.
With HIGHLIGHT LINK you can create a website to introduce yourself to the world and show off your business — in minutes — for less money than a crappy lunch at a casual dining chain.
I Need One Place To Introduce Myself
You Don't Have a Website at All
---
And we get it: They're hard to build and cost as much as a mortgage payment (or two) to hire out.
Read: Expensive Headache
I NEED A WEBSITE
Or You're Still Using A Boring Tree of Links
---
Sure, they're simple to set up - but nobody has ever looked at one and thought "YAY! I have to click this!"
I NEED MORE THAN LINKS
Or You Use A "Personalized" Web Site From Your Company
---
Sure, they said it was "yours" and you did get to write your very own paragraph - but don't be fooled: Those sites are selling your COMPANY, not you.
I NEED TO SELL MYSELF
Highlight Link is the Answer
And it's as simple as:
1. Select Your Style
2. Customize Your Content
3. Share Your New Highlight Link
Yup, I Need a Highlight Link
DEVIN SHAW - CRNA and Network Markteting Top Earner
---
HIGHLIGHT LINK is awesome! This is the first time I have ever felt like I have a landing page for people to check out where they actually get to know me and also educate themselves to see if my business is a good fit for them.
The personal touches are amazing and I could not be happier with how quickly I was able to set it up.
See Devin's Highlight Link
NICOLE WAGNER - Founder of Powder, Inc Beauty
---
I used linktree for awhile, but it was so boring! I needed something that I could personalize, and the one button option to text me with Highlight Link is seriously AMAZING - there is no one else out there doing that OR doing QR codes!
See Nicole's Highlight Link
LAUREN SANTAGATE - Online Biz Owner, Real Estate Investor
---
I really think Highlight Link is the missing piece in social commerce. There are so many people promoting BUSINESS without having a solid place to promote THEMSELVES!
Rapport wins in business - and Highlight Link allows you to build that in one simple place.
See Lauren's Highlight Link
THIS IS YOUR NEXT STEP & YOU'RE

LESS THAN 10 MINUTES

FROM YOUR OWN HIGHLIGHT LINK!
Select My Style
No matter which style you choose or which terms are best for you to pay - your HIGHLIGHT LINK includes the same awesome features:
With 15 Style Templates to choose from - you're guaranteed to find one that fits your vibe! And, if you ever change your mind, you can choose a different template with the click of a button without having to RE-enter all your info. We also release new templates from time to time to keep things fresh!
At Highlight Link we want to make things AWESOME, SIMPLE, and FUN.
You're never locked into a contract, you're never locked into a style - we want you to feel free to change things up as often as a wild hair teases you. And if you're not having fun with us, you can leave. We'll miss you, but we'll never penalize you.
Where Can You Put Your Highlight Link?
Highlight Link is Awesome Because It Works!
People do business with people they know, like, and trust!
And Highlight Link was designed with the best of sales psychology subtly built into the entire format - so people get to know YOU FIRST (through video, short bio, testimonials, and photos) before they're invited to engage in business (through links, highlighted products, and recommendations)
I Need Something That Works!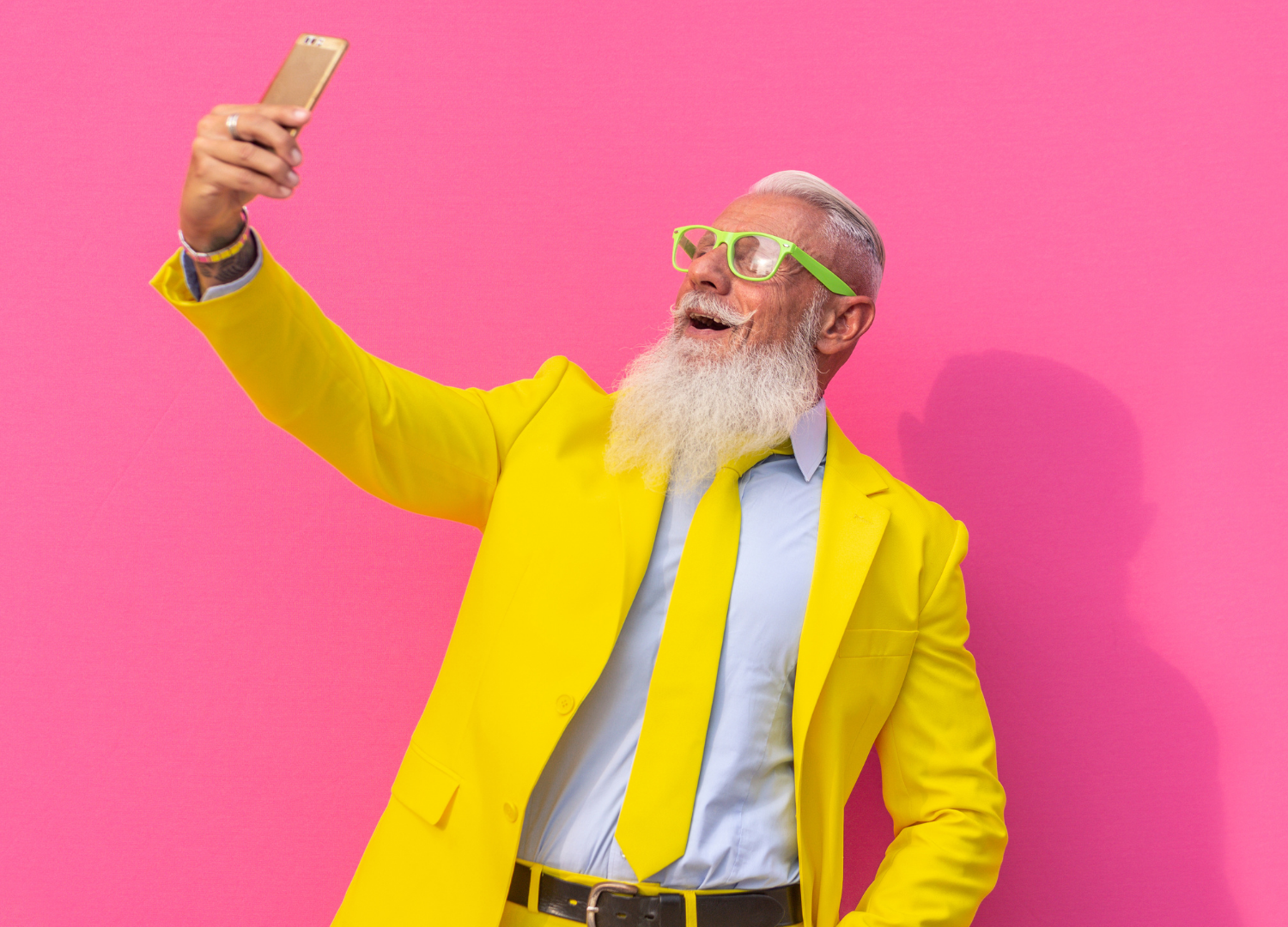 You Can Keep Doing What You're Doing
---
Stuff We Get Asked A Lot:
How Do I Edit My Highlight Link?
Who Created Highlight Link?
Exactly What Elements Are Featured in a Highlight Link?
Is There an Upgraded Version?
How Much Does Highlight Link Cost?
TRANSFORMATION STUDY:
FROM UNSURE TO CONFIDENT

- MEET STEPHANIE
---
Stephanie is a network marketing brand partner with an athleisure/lifestyle company.
She had someone interested in info and so Stephanie reached out to her team saying that she had shared with this prospective person:
Her Shopping Link
A Youtube Video
An Instagram Profile Link
And a Vimeo video
She openly wondered what else she should send...
If you've EVER wondered what you should send - HIGHLIGHT LINK IS YOUR ANSWER!
Not only did Stephanie have to send multiple links from all different places - NONE OF THEM SOLD HER - they all sold the company she represents.
HIGHLIGHT LINK PUTS YOU IN THE FOREFRONT SINCE IT'S YOU THEY'LL BE DOING BUSINESS WITH!